BLACK BELT WITH MAT CHARCOAL CLOUD BUCKLE
THE GOOD TYPE OF CLOUD TO BRIGHTEN UP YOUR DAY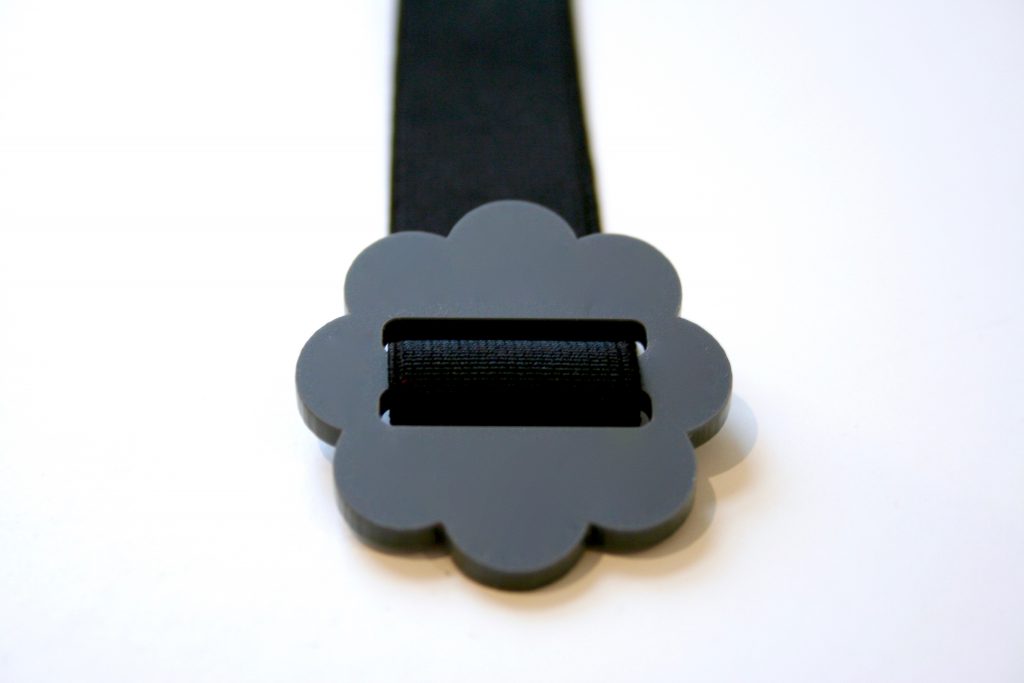 Buckle dimensions 4.5cm x 5.2cm x .3mm
Strap length as individual sizes – Please read the size guide below before ordering, thank you
Custom sizing is also avaliable
Materials Perspex with Elastaine
HAND WASH
HAND MADE IN ENGLAND
SIZE GUIDE
FOR ALL BELTS EXCEPT GOLDFISH =
BELTS SIZING – please use the size guide below to KNOW YOUR SIZE and order the perfect belt for you. 
Belt sizes are based around your actual waist measurement with an extra 7" added which allows for your clothes and the overlap which usually tucks under the first belt tab on your jeans. What this means is a belt which will fit a 26" waist best will be a size 8 and actually measure 33" from the centre of the buckle to the end of the strap.
With these belts being elastic there is wiggle room either side of your waist measurement. So just pick the waist measurement closest to your own for a great fitting belt. If you want more overlap on the strap or you like to wear your belts lower on you hips just pick a size up.
EXAMPLE:
For waists measuring closest to 30″ – Choose belt size 12 – the belt will measure 37" from buckle to end and have an overlap of approx 5".
TOP TIP: if you wear your clothes loose fitting and the waist on them is larger than your actual waist measurement, use your garment waist measurement as the guide rather than your own body measurement.
For example if your  waist is 30" but your Jeans waistband measures 34" (and you don't want your belt to make them any tighter) use this as your guide and buy a size 16 belt.
PLEASE USE THIS MEASUREMENT GUIDE TO CHOOSE YOUR BELT SIZE
AND DONT FORGET TO ADD THE SIZE TO YOU ORDER
SIZE 08 fits a 26″waist and the belt will measure 33″  
SIZE  10 fits a 28″ waist and the belt will measure 35″  
SIZE 12 fits a 30″ waist and the belt will measure 37″
SIZE 14 fits a 32″ waist and the belt will measure 39″
SIZE 16 fits a 34″ waist and the belt will measure 41″
SIZE 18 fits a 36″ waist and the belt will measure 43″
SIZE 20 fits a 38″ waist and the belt will measure 45″
SIZE 22 fits a 40″ waist and the belt will measure 47″